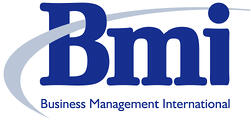 Business Management International
529 W. 42nd Street
Floor 4, Suite L
New York, NY 10036
Phone 888-580-8382
Info@bmiusa.com
Press Release
BMI Names John Greene Vice President Of Professional Services
New York, NY August 3, 2015
Today, Business Management International (BMI) announced that John Greene has been appointed Vice President of Professional Services, He will be responsible for deployment / implementation, product customizations, project management, and technical support while ensuring client success.
With over 30 years of consulting and implementation experience involving several Enterprise Resource Planning software packages, Mr. Greene has helped develop and refine BMI's implementation methodology to ensure that systems are delivered on-time and on-budget.
Larry Schiff, BMI President said "John has been an integral part of our success since he started with our company in 2000 as a Consultant / Implementer, quickly rising to the position of Director of Operations. I'm extremely pleased to elevate him to this position and have him as part of our top level management, with all of the decision making power and responsibilities that go along with it".
About BMI
Business Management International, Inc. (BMI) was founded in 1987 as an Information Technology provider specializing in emerging business software technology. Today, BMI has taken the lead in delivering solutions for businesses by providing industry specific knowledge and related consulting and development services to clients. Solutions from BMI use the latest business management software and leading technologies to create enterprise-wide solutions that increase profitability aend guarantee maximum return on investment.