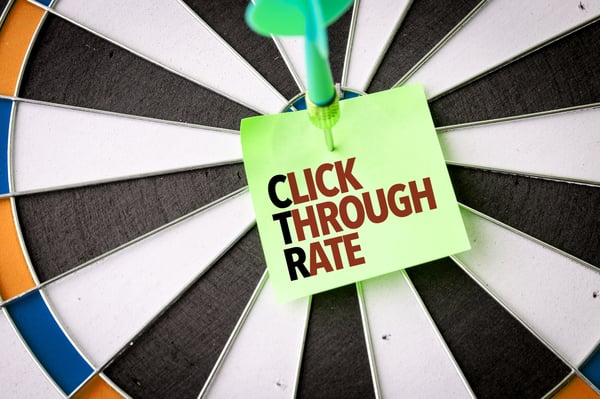 Would you like to improve your web traffic?
Are you wondering why your SEO efforts are not working well?
Improving your meta descriptions may be the answer.
What is a Meta Description?
A meta description is a short description below the link of a search result. It is used to describe the contents of the page to the searcher. Its purpose is to convince and persuade the searcher to click through to your website or content. If any words match the search term, they are bolded in the description.
Below is an example of search results from typing "Office Product Distribution Software."
Elements of Search Results
Title

URL

Meta Description

Bolded words that match the search term
Here is how to write better meta descriptions for great results:
1) Use language that promotes action.
Your meta description is really a call-to-action for the searcher. It describes exactly what a reader can do if they click. Start your meta descriptions with verbs like "Discover," "Take," "See," or "Grab," and follow it up by telling them exactly what they'll get if they click.
2) Offer a solution or benefit that relates to their search.
Don't annoy your readers by giving them something they are not expecting. Recently, I searched for a new barbecue grill and clicked to "see more". It went straight to a generic site that had nothing to do with barbecue grills. They sold many different products, and there was no easy way to find what I was looking for, so I gave up! (I just contributed to their site's bounce rate.)
Write your meta descriptions using a short sentence that tells the searcher why they should read further. This is your chance to sell them on what you have to offer that will benefit them.
3) Keep it under 155 characters.
Generally, a meta description should be under 155 characters. However, Google actually doesn't measure by characters -- it measures by pixels. That is, it'll cut off a meta description after a certain width. The reason we say 155 characters is to give marketers a benchmark to abide by. You can double-check the length of your meta description and title tags with this handy tool from SEOmofo.
4) Don't mislead searchers.
Don't over-stuff your description with keywords. Over-stuffed keyword content is a red flag for searchers and search engines. Your objective is to give the searcher a level of trust that what you are offering is what they need or want.
5) Make it specific and relevant.
Don't create boring, generic meta descriptions. Use descriptive words that connect with your target audience. Be specific and relevant, not "fluffy" and chest thumping.
What NOT to Do with Meta Descriptions
Here are some mistakes you might be making with your meta descriptions. If you fail to put in a meta description for the pages you want to rank for, Google will display a snippet of text from the first paragraph of your page. If there's a search keyword in that text, it'll be bolded. Why is this a bad thing? Well, it means you'll miss out on being able to sell to your prospective buyers. You have an opportunity to persuade your reader - use it to garner more clicks.
By improving click-through rates, you will draw more searchers to your website where they will find deeper content to convince them to buy what you are selling.
Your descriptions need to focus on providing clear and concise copy about your webpage, so avoid overusing terms simply because you think it's what your audience will want to see. Use it as a chance to win over prospects.
Business Management International (BMI) is dedicated to bringing business technology to independent distributors to help them compete. We're not afraid to offer radically great customer service and proudly offer Microsoft Dynamics NAV and Dynamics 365 Business Central to solve real world business problems. www.bmiusa.com