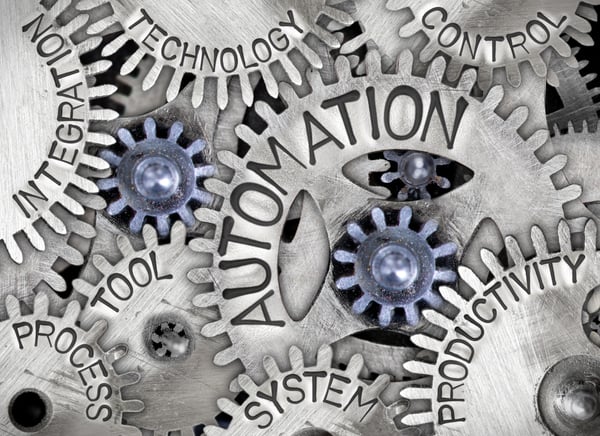 Recently I visited an Office Products Distributor who talked about the pains of growing his business. He let me know that growth is not always pretty and has become quite a challenge.
Maybe this scenario is familiar to you. You're selling, and have done the best you can with your eCommerce site and your starter ERP solution, squeezing everything out of them that is possible. But you've hit a wall, better known as a sales plateau. When your revenue stops growing, there is little doubt that you need to act soon and step-up your capabilities.
The well-known adage that you need to deliver products that are better, faster, and cheaper in order to succeed in the marketplace is never more relevant. It may be time to take advantage of the power of a modern, integrated system that makes everything easier for your organization through automation. Don't wait until your eCommerce platform breaks under the strain, because then it may be too late.
Here are some ways to identify the problems that indicate you are on an eCommerce and ERP platform that may be holding you back:
Your customer service is not getting high marks. Incorrect pricing, errors in shipping, stock outs and slow responses are causing complaints that drive away business.

You need better tools to analyze customer pricing and contracts to look for leaking margins.

Your warehouse is inefficient and becomes a bottleneck.

Your vendor pricing is difficult to manage and requires manual intervention, which affects productivity.

It is increasingly difficult to manage complex product catalogs.

You have some innovative business ideas but cannot "make them so" due to your rigid infrastructure.

You lack functionality such as currency conversions to expand to a global market. If your platform is limited, it is too difficult to launch into new markets. Don't let Geography challenges stunt your growth.
All of the above can be solved with a more robust eCommerce platform and a comprehensive, made-for-your industry ERP. When you start experiencing the above problems, it is time to look for more power "under the hood."
To assist you, please review this list of features and benefits that change the game for supply distributors.
Business Management International (BMI) is dedicated to bringing business technology to independent distributors to help them compete. We're not afraid to offer radically great customer service and proudly offer Microsoft Dynamics NAV with robust eCommerce to solve real-world business problems. www.bmiusa.com.