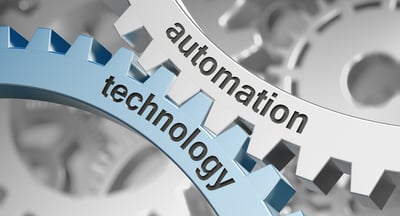 Fierce competition for sales and equally as important, efficiency, force business owners to automate as a way to be profitable. Now more than ever before, offering your customers a memorable experience when doing business with you entices them to come back for more.
Today's instant gratification world means you don't get a second chance to capture business. A customer who visits your eCommerce site has no patience for sloppy processes that don't communicate what they want to know: how many, when and where they can expect items on order to be in hand.
Small to medium businesses with budget considerations may make a stab at improving selected areas of their operations. For example, they implement a stand-alone warehouse system so they can pick and ship more efficiently. Lacking integration to their back office software, they leave gaping holes in their operations. The back office does not know that a widget is out of stock, so there is a delay in replenishment. By the time the customer hears about it, not only are their expectations unmet, but a hard-fought-for relationship may go south.
Or, a distributor may implement an eCommerce solution that has to be tediously updated manually by their staff to make sure prices, discounts, and shipping locations are in synch with their ERP system. As the business grows, it becomes a nightmare to keep the data correct, and errors are sure to happen.
I heard the story of a distributor of music CDs who was doing business with Amazon. He was looking at a proposal for a new ERP system to replace his disconnected legacy system and tells how his hand was shaking as he committed to buying the automated solution. Was he going to bring his company down with this investment? Would he be able to see the ROI fast enough to justify the spend?
One month after the company was operating on the new system, Amazon notified all vendors that if they gave Amazon access to their inventory directly, the vendors who did this would be moved up in priority status on Amazon's vendor order fulfillment ranking. Because of the open technology of the solution, the distributor was able to give Amazon direct access to their inventory within three days. They moved from position 8 to position 3, and their orders soared. Within three weeks the additional orders paid for his ERP purchase. This is the kind of ROI that automation can bring.
Business owners with vision recognize they need to do more with less. If you are operating on outdated technology, your competitive edge is waning. Successful businesses prioritize investment in automation because what follows are outstanding customer experiences that lead to revenue growth.
What are the barriers to automation for your company? Please comment below to join the conversation.
BMI supports Microsoft Dynamics NAV ERP and offers end-to-end solutions for organizations who want to automate their operations.